FC Group Managing Director Receives A Special Birthday Wish from Long-standing Customer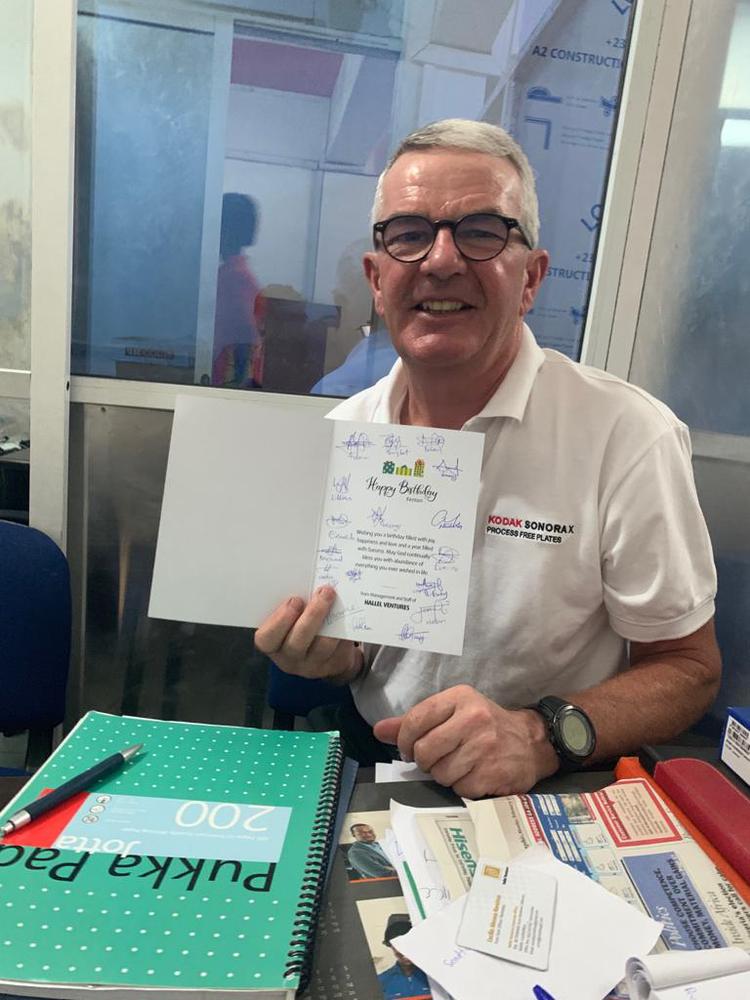 Fenton Curley, Managing Director of the FC Group celebrates his birthday today in Accra, Ghana. True to his Group's reputation for service excellence and as West Africa's leading supplier of quality new and used print machinery and consumables, not only has the FC Group in March received Kodak's award for 'Outstanding Performance in Service in 2019', but on this special day the MD receives a wonderful surprise from a long-standing customer Hallel Ventures.
The FC Group is Kodak's long-established partner in West Africa with full local and Head Office infrastructure including, sales, service, consumables and parts.
A very happy birthday wish to you Fenton, from all staff members at the FC Group in UK, Lagos and Accra!
Attached
Media
This page can be used for downloading media assets such as high resolution imagery, PDF documents and PowerPoint files.