The FC Group's New Demonstration Building in Ogba, Lagos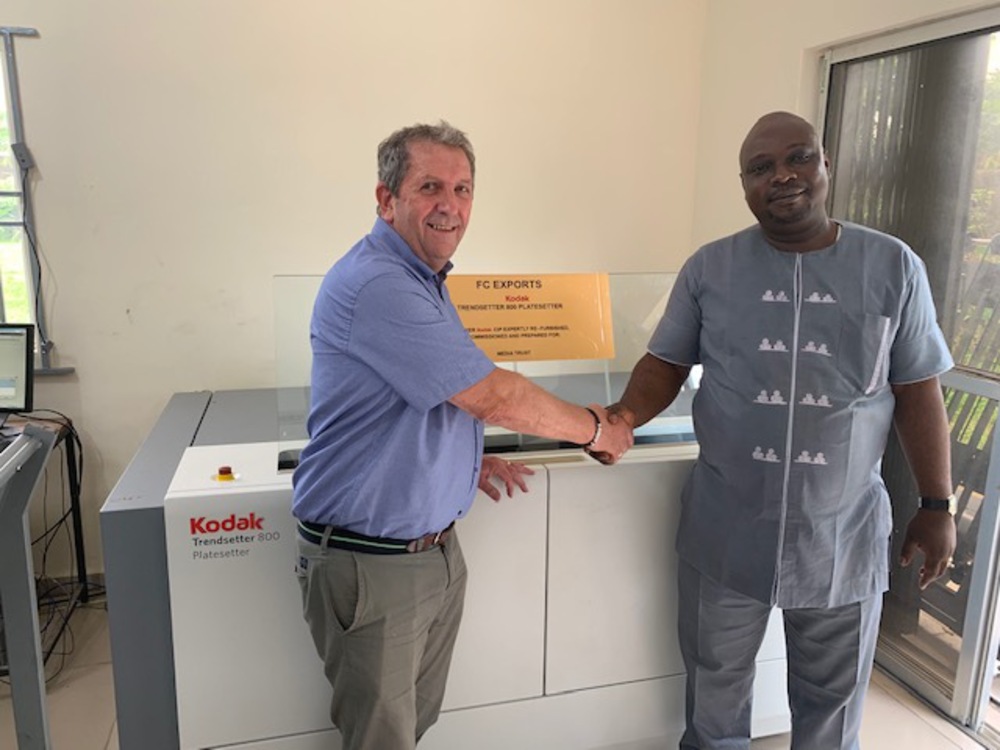 A new Equipment Demonstration Building opened by the FC Group beginning of March this year in Ogba, Nigeria will be instrumental in refurbishing and re-selling Kodak CtP machines to existing and
new customers in West Africa.
The Group is delighted to have taken from its new demonstration premises, on Tuesday 14th May 2019, a Kodak Trendsetter 800 Platesetter. Another CtP expertly re-furbished equipment, commissioned and prepared for Media Trust, a long-term existing customer and publishing company with corporate headquarters based in Abuja.
FIT YOUR NEEDS, FIT YOUR FUTURE
The FC Group is Kodak's long-established partner in West Africa with full local and Head Office infrastructure including sales, service, consumables and parts. We supply new and refurbished pre-press equipment to Nigeria, Ghana, Ivory Coast and other parts of Africa and provide the best after sales service.