Fenton Races in the Cowbell Cycling Challenge in Accra, Ghana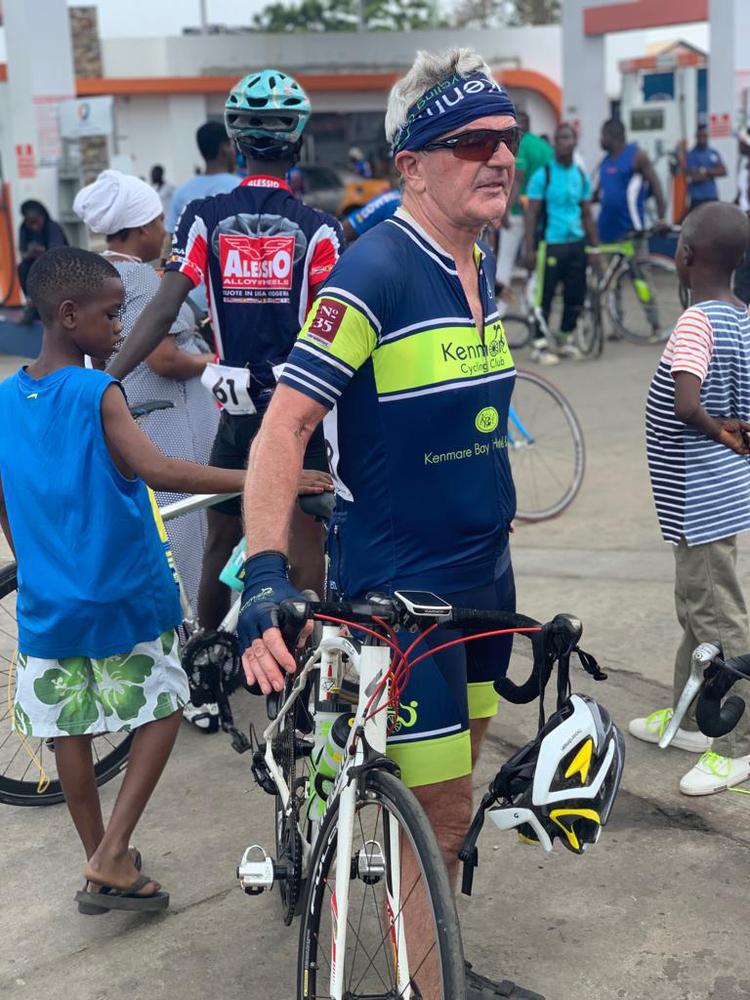 Fenton Curley, MD of the FC Group, on his latest trip to Accra Ghana, took part in the Cowbell Homowo Cycling Challenge on Saturday, 7th September 2019. A 100 kilometres race at one of Accra's towns named Teshie, this would be the first of Fenton's Criterium Road Races in Accra.
Being the oldest by about 30 years, Fenton was not only delighted he was able to compete at that level but was humbled to be spending time and connecting with the local community.
Fenton continues to support the local community, not only with with his extensive experience in the printing industry but in passing on his knowledge on his passion in cycling, the raining involved and importance of nutrition with up and coming amateur and professional young cyclists in Ghana.
Fenton is looking to sponsor a couple of cyclists by helping them succeed on local, regional and international levels.