FC Group Announces Marvellous Mike as Winner of Raffle Draw for Propak West Africa 2019 (Worth £150+)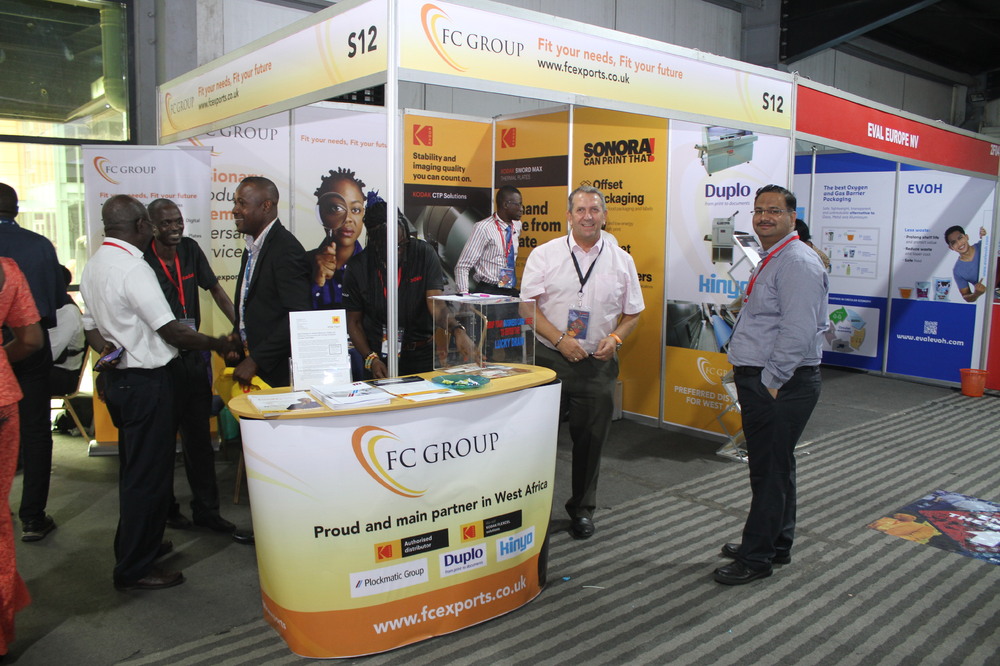 Propak West Africa's seventh edition welcomed the largest crowd of visitors in its history and FC Group was delighted, once again, to be part of West Africa's leading packaging, plastics, printing and food-processing exhibition and conference taking place last month from 17 – 19 of September 2019 at the Landmark Centre in Lagos, Nigeria.
Mr. Arjan Mirchandani, the Chairman of Sona Group, Mr. Emeka Offor, the Director of Strategic Communications for the Nigerian Import Promotion Council (NIPC), Mr. William Ezeagu, Director of Product Development for the Nigerian Export Promotion Council (NEPC) and Dr Emmanuel Urang, Permanent Secretary for Rivers State Ministry of Environment were among the distinguished guests who opened the exhibition this year. In their opening addresses, each spoke about the great promise Nigeria's packaging and printing industry has and the quality of opportunities that can be found at exhibitions like Propak West Africa. We, at FC Group, could also see an upturn with the Expo's 5019 attendees (up 54% from 2017) and increased number of exhibitors for this year.
As Kodak's Authorised distributor for West Africa, we are delighted to have been part of Propak West Africa 2019 and these are some of our key highlights for participating this year:
• Some 60 active visitors daily at stand with proactive conversations around flexo and digital products and consumables during the 3-days
• Consistently branded communications to customers and prospects leading up to exhibition
• Improved branding on exhibition stand
• More roundtable meetings with existing customers and prospects
• Improved brand awareness – PZ Cussons mentioned receipt of Kodak costs savings email shared with Where to Print subscribers
• Successful dinner with some of our customers, staff and Kodak representative
We are delighted to announce Marvellous Mike Printing and Publishing, a specialist security and general printing based in Abuja, as the Winner for this year's Raffle Draw. The gifts worth £150+ will be sent via post to their offices before Christmas. Each year we present a gift - post-Propak exhibition to selected winners.
We look forward to our continued conversations with our existing customers as well key prospects on their needs for Kodak's New and Used Certified Pre-press Equipment, Thermal CTP, NX CTP, Workflow and Digital/Flexo Plates as well as consumables including Chemistry, Inks and Parts and in looking at ways we could Fit their Needs, Fit their future.
Photo
Album
Mouse over the images for more. 1304