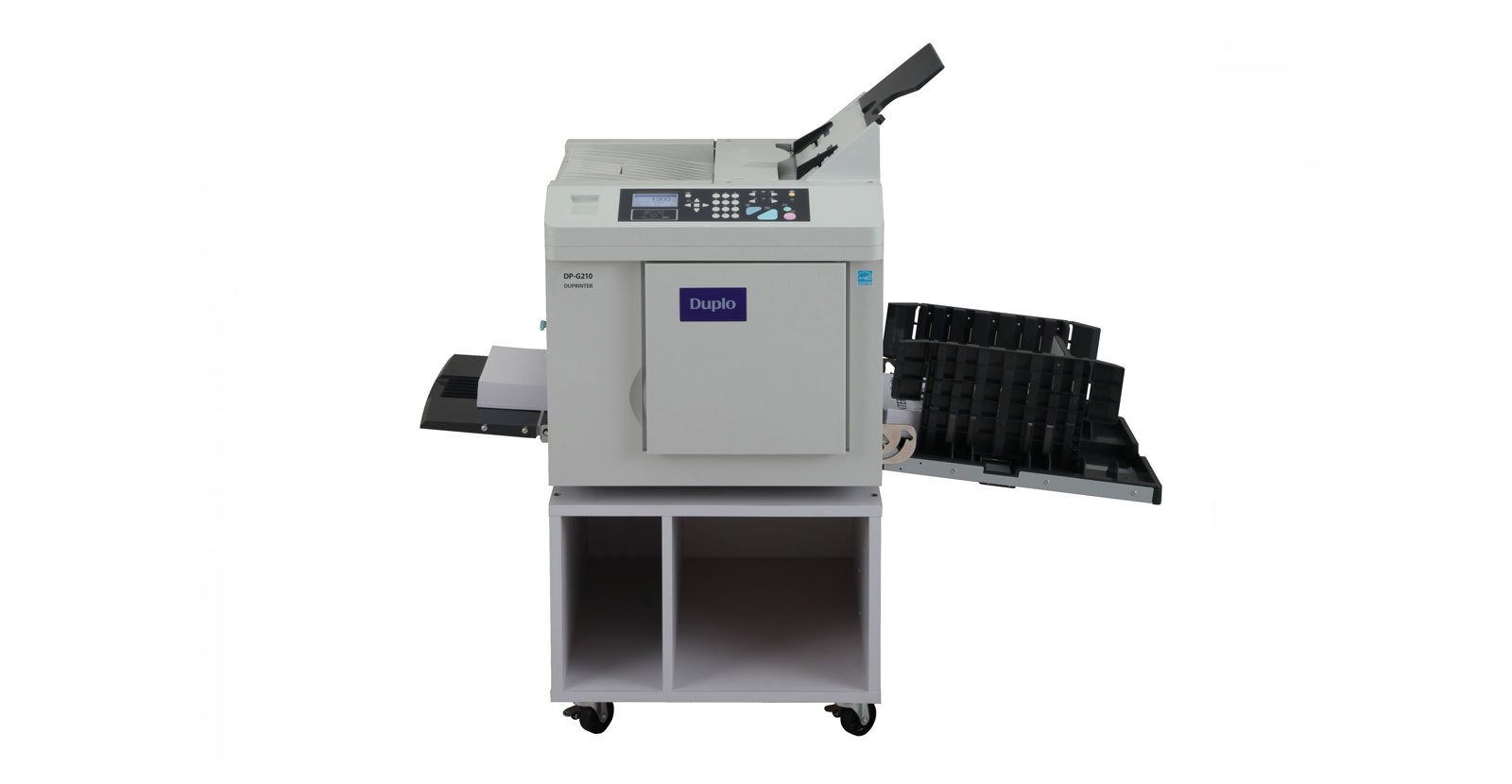 Duplo Tabletop Digital Duplicators
The FC Group is the distributor for Duplo International in West Africa.
The Duplo Duprinter, has the appearance and user-friendliness of a photocopier. Combine this with the speed and print technology of a printing press and the end result is a Duprinter.
A thermal head makes micro-sized holes on a master according to the image data of the original document. The original, can either be a hard copy which is placed on the scanner or a file sent from a computer. Once a master is made, it is wrapped around a drum cylinder and ink is applied from inside the drum. As each sheet of paper is fed, a roller below the drum cylinder presses the sheet onto the drum and transfers the image onto the sheet using ink.
Fast Print Speed: 120ppm is comfortably faster than any digital copier in a similar price bracket.
Wide Variety of Substrates: Card, envelopes, NCR and paper from 50 - 210gsm are all comfortably handled.
Print Direct from a PC/Mac: Printing direct from PC or Mac enhances simple operation and sharp prints (optional interface kit is required on some models). In addition, the Duplo Network Server enables the Duprinter to go onto a Local Area Network
Further Information on Duplo Products from the FC Group
For further information on Duplo desktop printers and duplicators from the FC Group, please fill in the form below: