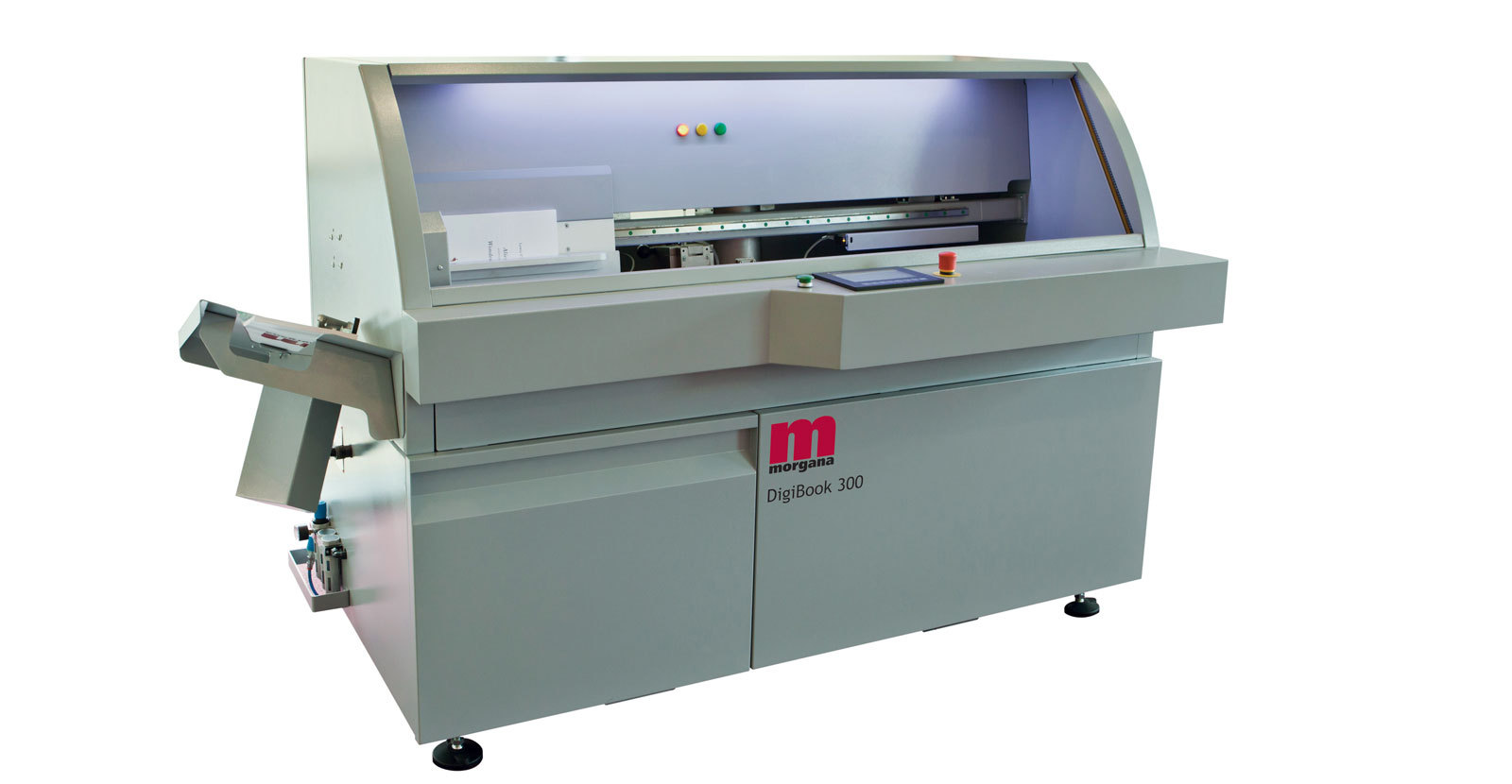 Morgana - Digital Finishing Equipment
The FC Group is the sole distributor of Morgana finishing equipment for West Africa.
Morgana is a preferred finishing partner of all the leading manufacturers of digital print engines, and general commercial printers, both in the UK and around the world.
Key products such as the Morgana Auto Creaser Pro and the DigiFold Pro, continue to set the industry standard in this sector. The Morgana SmartScreen touchscreen control and speed, keep these models well ahead of their competitors in terms of accuracy and productivity. Morgana Systems' DigiFold Pro 385 and Auto Creaser Pro 385 are the new high capacity versions of these popular machines. Latest enhancements include a new style of creasing mechanism which allows a quick change of blades without tools. Users can simply lift out a creasing blade set and change to another in less than a minute. The power of the mechanism has also been increased to provide better crease performance on heavier weight stocks. With this increased power users can also perforate heavier stocks across the full sheet width, widening the range of applications that can be produced in one pass.
Other products in the Morgana range include the ever popular PUR perfect binders and booklet makers - some with the latest VF vacuum feeder, and a range of card cutters/creasers. The recently released Digi Book 300XLPro - the latest addition to the Digi Book range - has been made a single-phase machine with the ability to handle formats up to SRA3 landscape. The new Digi Book 300XLPro now has an even larger cover kit fitted as standard and can produce books with a spine length of up to 450mm. This provides the ability to produce landscape SRA3 format books, with spine thickness of up to 50mm, thus opening up another whole range of applications for this popular machine.
Further Information on Morgana Products from the FC Group
If you would like further information on Morgana products, please fill in the form below.