FC Group in Ghana
The FC Group has been established in Ghana for more than 20 years. Our local company Graphic Print Solutions – GPS is based in the heart of Accra – Osu. From our headquarters here in Accra we are in a good position to support our extensive customer base throughout Ghana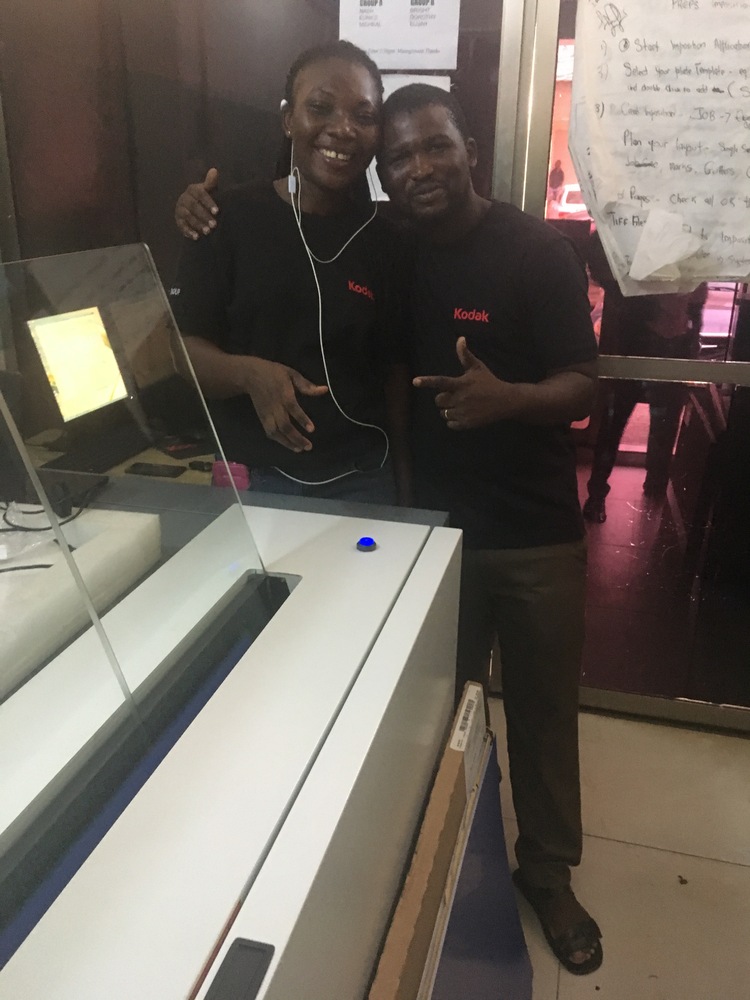 We have been operating in Accra since 1996, where we established a firm customer base in the CTF market supplying new and used imagesetters in the region. We established this strong customer base by having the ability to refurbish the equipment to a very high standard in the UK and then ship and install in Ghana, offering ongoing training and technical support together with the supply of Kodak Graphic Art films and consumables. We've established the foundation and trust with our clients, who have been able to rely on us for ongoing service and support.
Since these early days, we've progressed with Kodak's new technology with over 20 Kodak CTPs and workflow systems being directly supplied by us. We continue to offer the same basic principles of excellent service and back up ensuring all equipment is supported in a proactive way by regular servicing.
We stock the full range of Kodak plates and chemicals in our local warehouse where all is stored in an air-conditioned environment so ensuring the goods are received by our clients in the best possible condition. Clients can purchase from our local office as well as directly from the UK, where products are supplied from the Kodak factory, thus ensuring maximum expiry dates and products being received in the best of conditions.
Our group chairman Fenton Curley visits Ghana on a monthly basis where he is directly involved in the day to day operations covering all aspects of the business. Fenton has over 40 years' experience in the Printing industry and is able to offer the latest advice on all aspects pertaining to new technology and the innovations of the industry today and in the future. Email fenton@fcexports.co.uk or use the form below for more information.
Contact FC Group Ghana
To contact FC Group Ghana, simply fill in the form below: