FC Group Managing Director and Chairman of Kenmare Cycling donates used kits to a local cycling team.
Fenton Curley, Managing Director for FC Group and Club Chairman of Kenmare Cycling is in Accra, Ghana at the moment where he cycled with the local club over the weekend.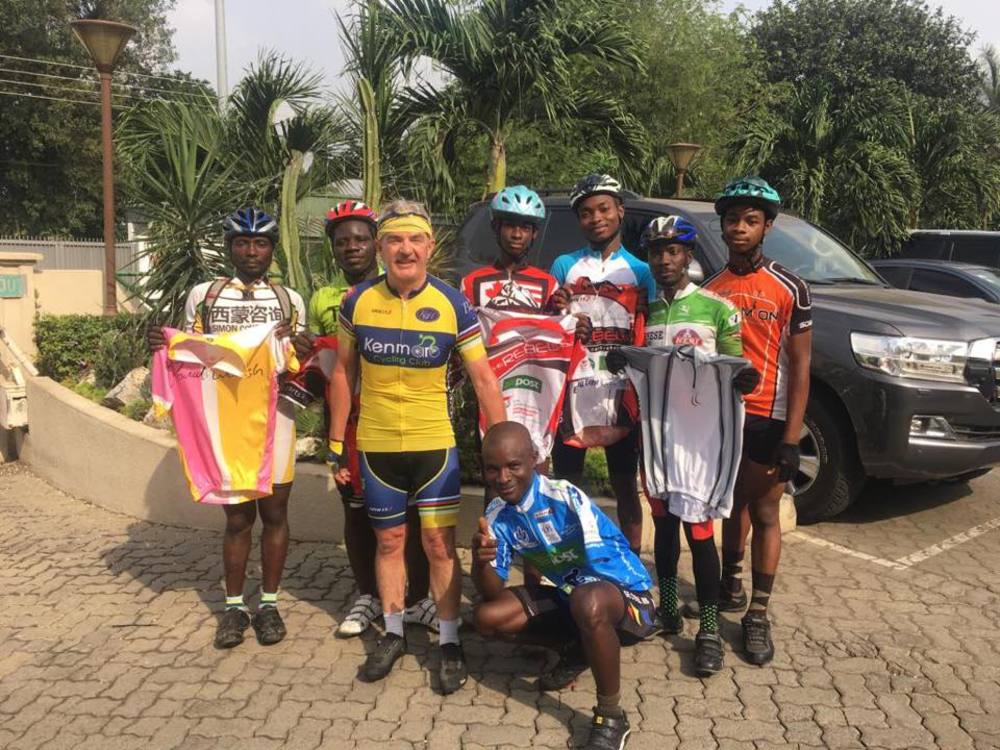 He donated used kit collected by Kenmare Cycling Club members for Accra's cycling enthusiasts who were thrilled and delighted to accept and sent a big thank you to all at the Kenmare Cycle club. The kit was much appreciated and needed.
Fenton visits Ghana and cycles with that club on a regular basis so if anyone has any used gear to donate please contact the club kenmarecyclingclub@gmail.com and he will gladly take it with him on his next trip. It's a nice cause and they are always so grateful to receive it.