Fenton Curley, MD of the FC Group takes to the Scoda Cyprus Gran Fondo in Paphos - 29th-31st March 2019.
It was spring in Cyprus and this is when Cyprus is at its best. A cool breeze, a bright-but-not-hot sun, green grass, wild flowers, a light drizzle – it is paradise out there. It's time for the Scoda Cyprus Gran Fondo!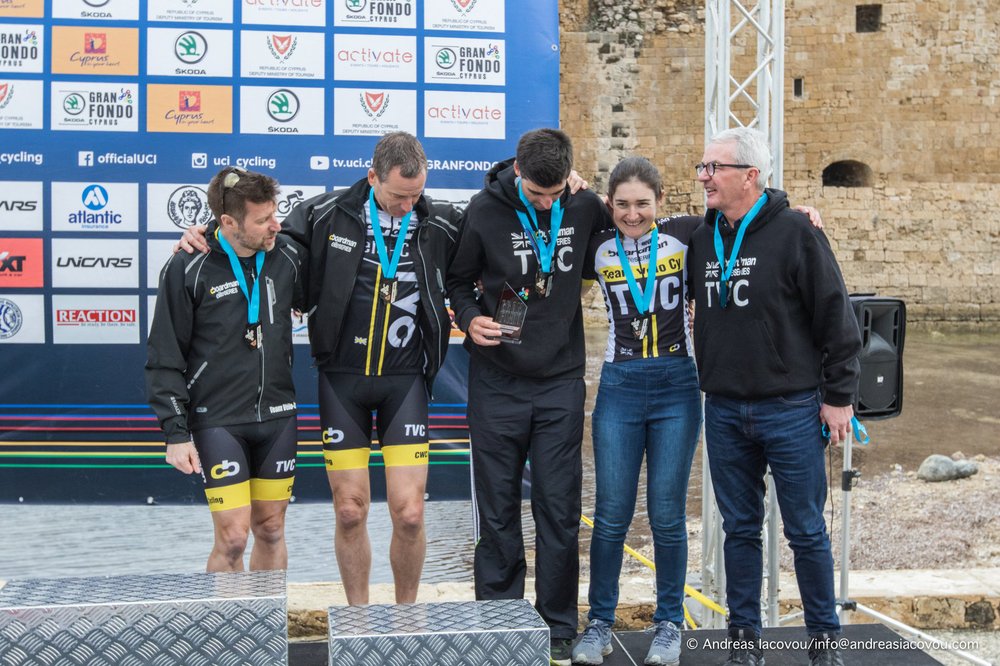 Starting every day next to the Mediterranean coast, cyclists at the Scoda Cyprus Gran Fondo, part of the UCI Gran Fondo World Series, climbed some of the nicest mountains of the island and passed through traditional and rustic villages, and returned back to some of the best hotels in Paphos to enjoy off-the-bike time!
With some 600 riders taking part in this three-day road race - the largest number of riders ever taking part in a cycling event in Cyprus - Team Velo Cy, (TVC) of the Expert Category and Fenton's team achieved outstanding performances throughout the race in some very adverse conditions.
Ross Fawcett almost took the win by finishing second over-all in the GC both with outstanding performances. Rebecca Johnson also took a stage win securing a third in Women's GC and Fenton came in with enough time to secure the team a Podium (3rd Position) in the overall Mixed Team event. There were outstanding rides throughout the team with Garry Owens also winning a race.
Huge Congratulations to all Team members TVC. A massive effort from everyone and a fantastic result!