Fenton Curley, MD of FC Group, donates to local cycling community in Accra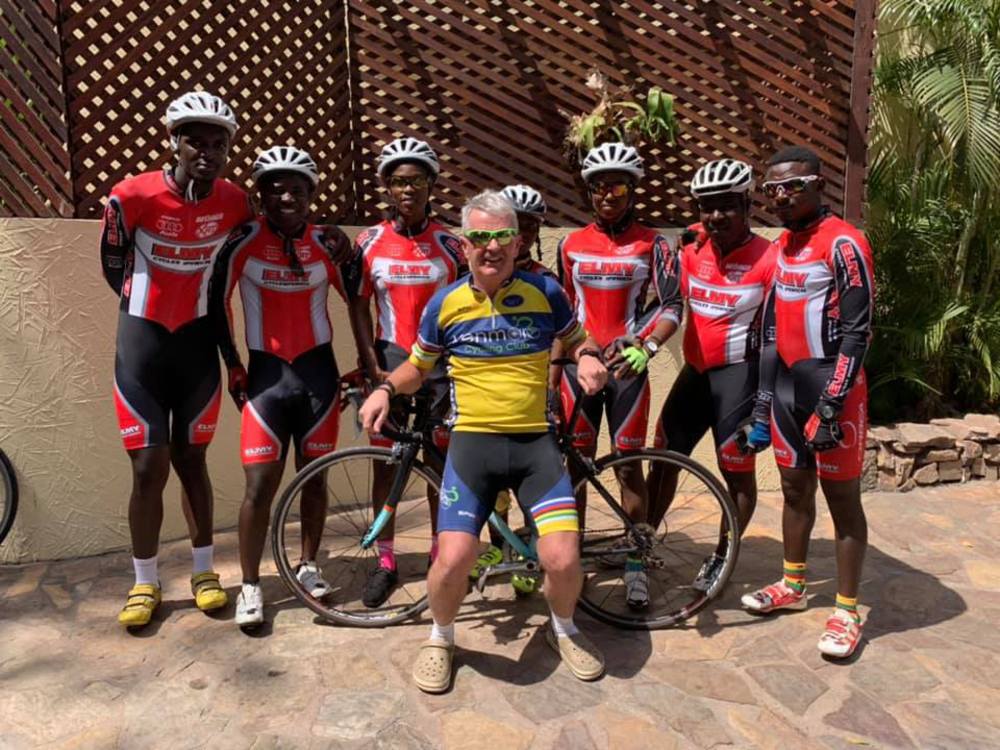 Back in Accra this week Fenton Curley, MD of FC Group, encounters a humbling experience when donating many wonderful cycling gifts given by friends, Kenmare Cycling Club, CWC Pro-Cycling Cyprus among others for cycling enthusiasts and local community he often connects with during business travels to Accra.
A special thanks goes out to Rebecca and Ross, personal friends of Fenton, for donating a new bike to Ghana's Number 1 Ladies Cycling Champion - Tina's who was chuffed to receive such an incredible and a perfect pre-Christmas gift. Tina was in desperate need of a new bike required to ensure she stays on top of her training for upcoming competitive events!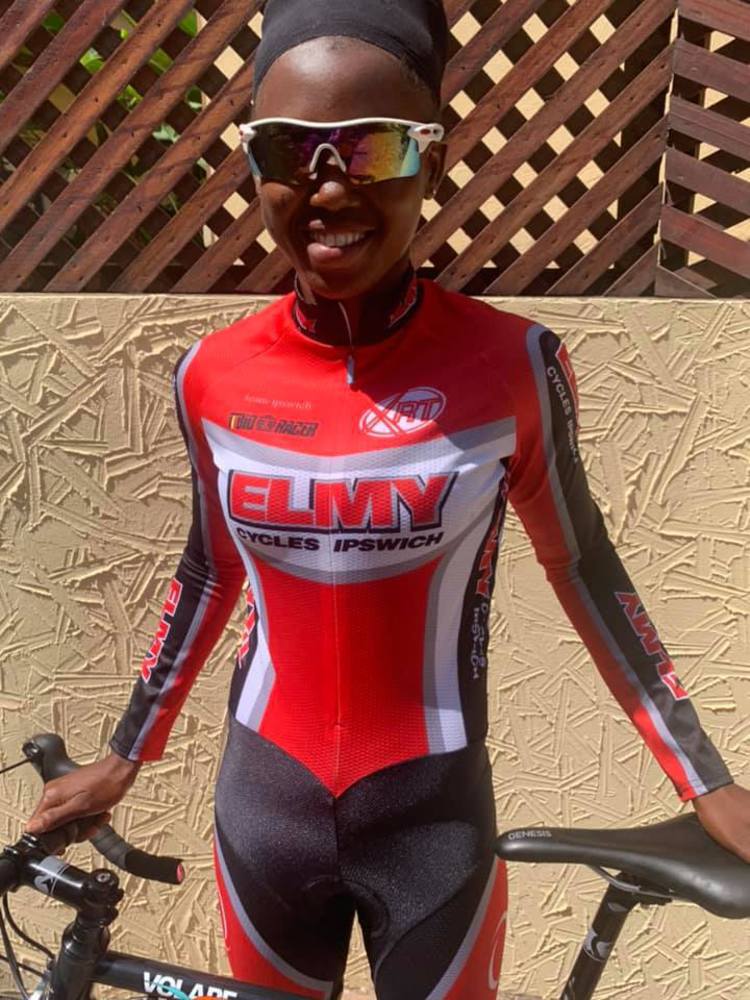 Fenton is also grateful to Elmy Cycles in Ipswich for the prep on the bike making it fit for Fenton to take it, together with parts, in one piece during his trip to Accra last week.
There's been tremendous generosity by other numerous people and clubs who, since the MD embarked on this cycling project in Accra, have donated new and old clothing, skin suits, spare parts, wheels sets and all things to do with cycling, for this wonderful cause, which has been well received buy the community as indicated in the photos.
At this time of year especially it's so special to see the local community appreciate all the superb gifts and Fenton was proud to be cycling with them every day. It's a great cause and a true privilege and all very much appreciated by the locals in Accra.
FC Group continues to support the local community, not only through passing on its extensive experience and knowledge in the printing industry but also through this passion of the MD with cycling, in passing on knowledge on the extensive training involved in cycling and the importance of nutrition, with locals and amateur/professional young cyclists in Ghana.
FC Group continues to sponsor a number of cyclists by helping them succeed on local, regional and international levels, as part of its quest for corporate social responsibility to the locals.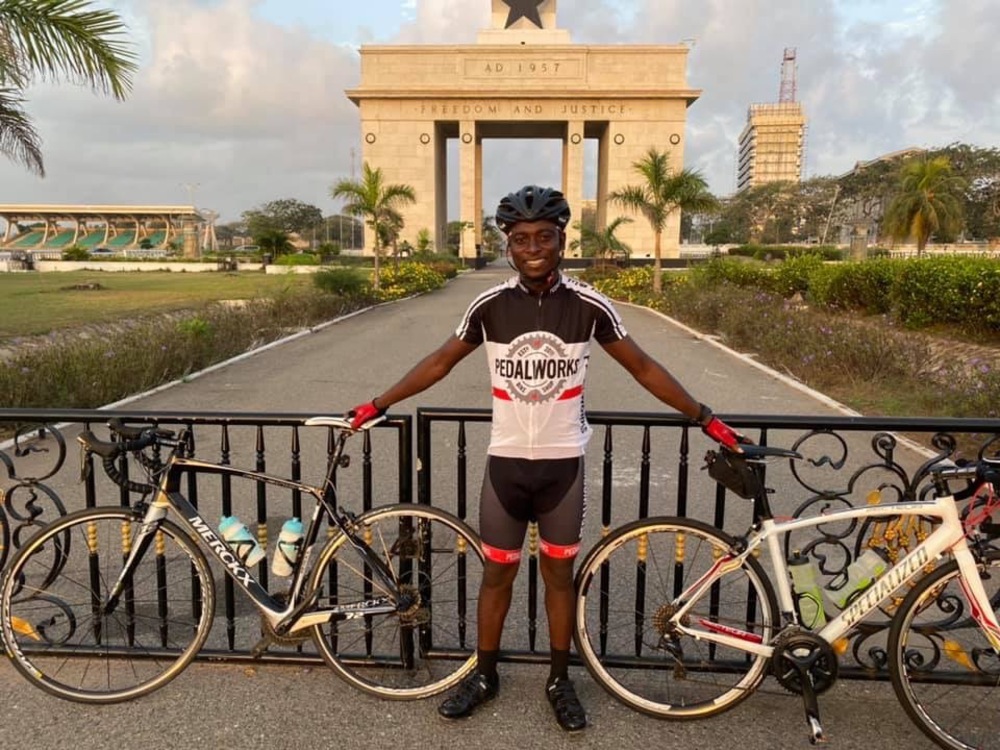 MEET MAXWELL DOKU
He's proudly sporting a fantastic Eddy Merckx Milano 72 bike and Kit donated by FC Group during the MD's recent travels in March 2020. Maxwell is training hard to develop as an athlete and so taking him his new road bike and essential kit, to support him,was a tremendous joy! Maxwell really appreciates what FC Group are doing to support him, other athletes and also Ghana cycling.
More
Pictures
Click on the thumbnail images below to zoom and for picture captions.
More
Pictures
Click on the thumbnail images below to zoom and for picture captions.