FC GROUP SPONSORS A NEW LIBRARY PROJECT IN GHANA
This project is inspired by a twin's zeal to build a new library project in fond memory of her sister, as part of their ongoing community projects managed by their founded Twin's Foundation.
INSPIRATION BEHIND THE PROJECT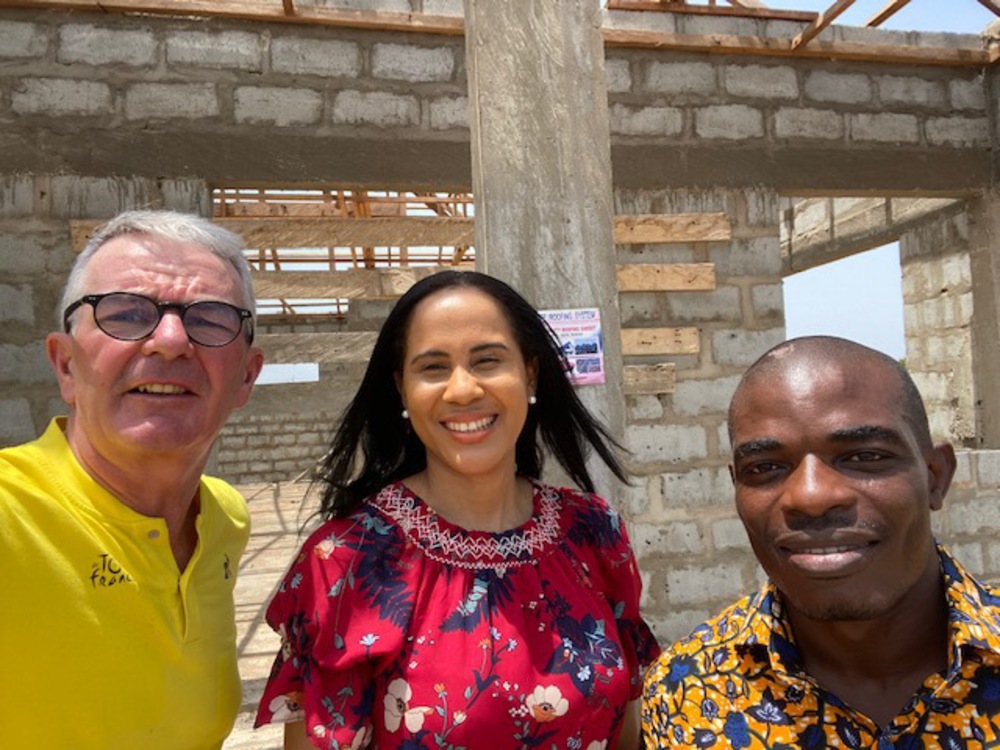 As part of its continuing corporate social responsibility to connect with the local community in Accra, where the MD of FC Group and UKpartners donates cycling clothing, equipment and accessories to amateur and aspiring cycling professionals, FC Group has now embarked on supporting the Maya Abou-Jaoude Memorial Library Project in Ningo Prampram, in Ghana through sponsorship, and has urged all of its partners and friends to support this worthy cause.
The Maya Abou-Jaoude Library Project is to improve the reading and writing skills of children in both basic and upper secondary level at Ningo-Prampram, Ghana as currently, the community of Ningo-Prampram has no library facility. Through the construction of a new library, children will get access to learning materials plus an opportunity to study to improve their literacy skills.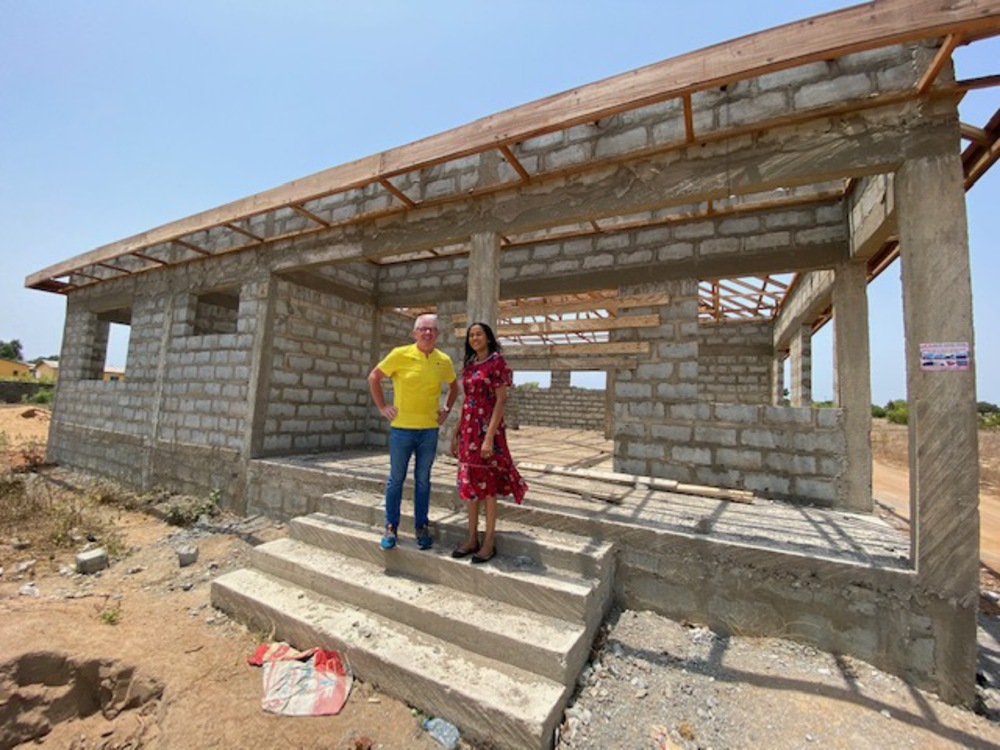 OBJECTIVE OF THE PROJECT
• The objective is to promote early literacy and a reading culture amongst children living in poor and disadvantaged communities
• Targets poor children who lack access to qualitative educational opportunities and relevant exposure which comes from access to books. Such children include those from families with low income, who attend poor community public schools or who do not attend any formal school programmes
• Improve the general knowledge capacity and competitiveness of poor and disadvantaged children, as well as to foster healthy use of community recreational spaces
• Provide online access and training via an Internet Café for all the locals

This fantastic library project has been endorsed by the local chiefs who have committed to providing a piece of land, free of charge, and FC Group is excited to be supporting the project as one of the founding sponsors. Through his extensive affiliation in the printing industry, as well his many cycling and skiing pursuits, Fenton Curley, MD of FC Group is working tirelessly to bring onboard other partners to support this worthwhile project.
The library structure will comprise a 100-seating capacity, furniture, bookshelves, a librarian's office and washroom. From the photos one can see an improvement since the commencement of this building project, which has now reached roofing level. More help is required to complete the library.

ABOUT THE GHANA TWIN FOUNDATION
The Ghana Twins Foundation (GTF) was formed in the year 2000 by the late twin Maya, who was associated to FC Exports and Zeena Abou-Jaoude who were then genuinely concerned for the welfare of underprivileged twins, exploited in the act of street begging. It is a non-governmental organisation promoting the social and economic wellbeing of deprived and needy twins and multiple birth children in the Ghanaian society, giving support parents faced with challenges in raising twins and multiple births. Its objective is to increase awareness of the special needs of twins and advocate for their rights.
The passion and energy of the Abou-Jaoude twin sisters shares the values of hard work, strong moral values and social compassion.
For more information on GTF's numerous worthy programmes please visit>>> www.ghanatwinsfoundation.org.
Photo
Album
Mouse over the images for more. 1304